We are a second generation family owned and run business, with over 30 years worth of experience. We pride ourselves in delivering a quality finished project every time. In the construction industry it is very difficult to trust contractors; however with Victoria Ideal Construction, trust is won instantaneously.
We work one-on-one with our clients to ensure their every need is met and delivered. Our personal consultations ensure that we, with the client, work as a cohesive team to guarantee a quality project is achieved.
We work one-on-one with our clients to ensure their every need is met and delivered. Our personal consultations ensure that we, with the client, work as a cohesive team to guarantee a quality project is achieved.
Victoria Ideal Construction is always expanding our scope of projects. Our services include:
Building New Homes
Building Multi-Units
Building Townhouses
Drawing and Designing
Building Permits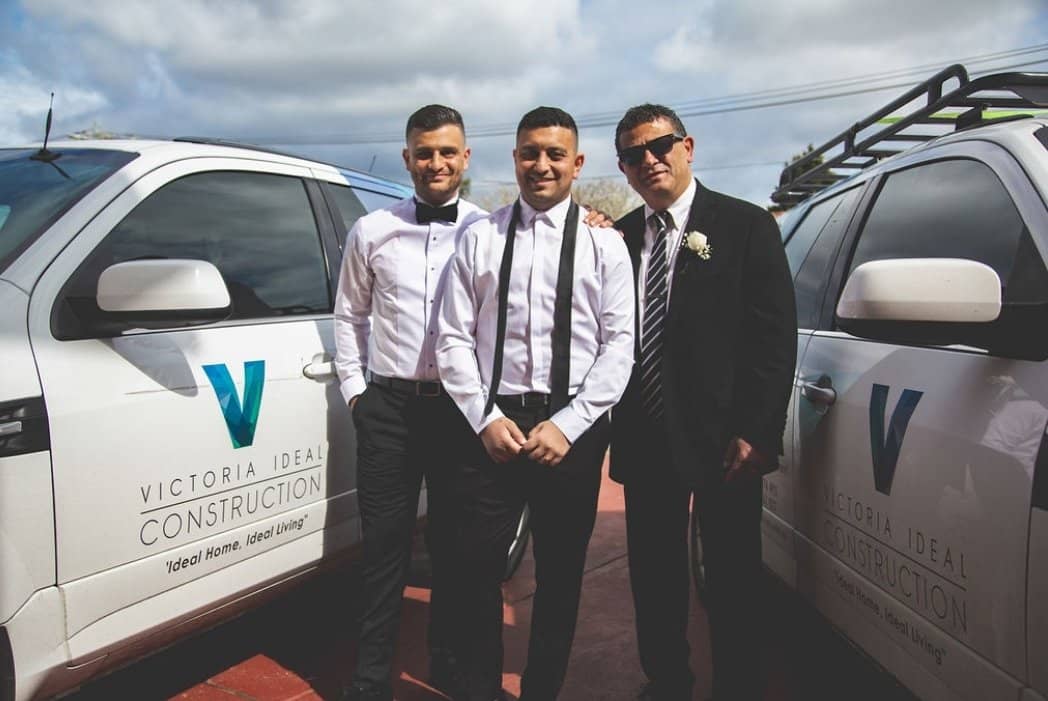 The Victoria Ideal Construction Team
Director and Founder of
Victoria Ideal Construction
Victor comes with a wealth of experience.
Victor comes from an engineering background, as a qualified engineer. 
Victor also worked for Melbourne City Council as an inspector (Building Surveyor)
He has been in the building industry for over 30 years, with a great track record of 100% completion rate, which sounds pretty standard, but not a lot of builders have a 100% completion rate.
Victor started off as a developer, only building and developing his own projects, before beginning to build for private clients, and because of this, he has some great advice for clients with "do's and don't" when it comes to construction. Victor builds for the client as if he is building for himself, making sure every last detail and finish is perfect.
As a registered Builder, Victor's education, qualifications,  and experience is second to none.
He is not afraid to get his hands dirty, as you'll always see him on site whenever you visit.
Mina began working on site at a very early age on weekends while he was still at school. Now at the age of 26, Mina already has the experience and knowledge of those years ahead of him.
While working on site, and gaining hands on experience, Mina also managed to earn himself multiple qualifications, with degree in construction management, and later diploma in design and drafting, and also qualified Energy Rater. 
Mina also worked for one of Australia's biggest volume building companies as an estimator and site supervisor, having to manage more than 5 project sites at a time.
Mina's time management and communication skills are exceptional. If there are any problems or questions on site, Mina is your "go to" guy…
Designer / Project Manager
Michael started working on sites at a young age, doing labouring jobs, dealing with contractors/ tradesmen, and learning the construction process. He first started his educational journey studying Project Management, and once completed, he then moved on to study design and drafting. 
He has worked for a medium density volume builder, working as a draftsman/ estimator, where he gained experience learning about building codes and standards, dealing with clients, local councils, estimating and costing, submitting tenders and contracts and applying for both planning and building permits.
He then moved on to work for a private Project Management firm as a draftsman/ project manager, where he designed, and managed projects directly for the Victorian Department of Education.
These days he is now a registered draftsman and our in house designer. Michael will help clients with design and plans, if they do not already have any. He has a knack for getting things done, and is able to obtain permits (planning and building) quickly and efficiently! 
"I would like to take the opportunity to let you know how thankful I was for choosing Victoria Ideal Construction, Melbourne as my home builders. I decided to go with Victoria Ideal Construction as my builder because their homes seemed to be built with better quality products and workmanship than other builders in the area. Mina & Victor gained my respect from the onset, and also helped me receive so much more than just a home in this process. Each suggestion along way lead to a more efficient and better design in the end. My expectations were met and exceeded every step of the way! Thank you for all your hard work put together for building a new home for me.."